DDH New England DIPA
0
18.9

Gravity BLG

22

IBU

8.2 %

ABV

5

SRM

All Grain

Type

Style

Brewer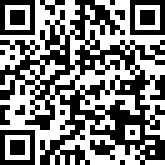 ---
Batch size
18.3 liter(s)

Expected quantity of finished beer

60 min

Boil time

10 %/h

Evaporation rate

24.2 liter(s)

Boil size

10 %

Boil loss

17.3

Pre-boil gravity BLG

5 %

Trub loss

5 %

Dry hopping loss
Mash information
80 %

Mash efficiency

3.2 liter(s) / kg

Liquor-to-grist ratio

21.8 liter(s)

Mash size

28.6 liter(s)

Total mash volume
Steps
| Temp | Time |
| --- | --- |
| 68 C | 40 min |
| 72 C | 10 min |
| 76 C | 10 min |
Fermentables
---
| Type | Name | Amount | Yield | EBC |
| --- | --- | --- | --- | --- |
| Grain | Viking Pale Ale malt | 4 kg 58.8% | 80 % | 5 |
| Grain | Słód pszeniczny Bestmalz | 1.2 kg 17.6% | 82 % | 5 |
| Grain | Płatki pszeniczne | 0.8 kg 11.8% | 85 % | 3 |
| Grain | Płatki owsiane | 0.8 kg 11.8% | 85 % | 3 |
| | Sum | 6.8 kg | | |
Hops
Bitterness ratio

0.28

Balanced
---
| Use for | Name | Amount | Time | Alpha acid |
| --- | --- | --- | --- | --- |
| Boil | Galaxy | 12 g | 60 min | 13.9 % |
| Boil | Mosaic | 12 g | 15 min | 13.4 % |
| Aroma (end of boil) | Mosaic | 20 g | 0 min | 13.4 % |
| Whirlpool | Mosiac | 28 g | 0 min | 13.4 % |
| Dry Hop | Galaxy | 68 g | 4 day(s) | 13.9 % |
| Dry Hop | Amarillo | 60 g | 4 day(s) | 9.7 % |
| Dry Hop | Citra | 60 g | 2 day(s) | 12.8 % |
Yeasts
| Name | Type | Form | Amount | Laboratory |
| --- | --- | --- | --- | --- |
| FM55 Zielone Wzgórze | Ale | Liquid | 125 ml | Fermentum Mobile |
Discussion
Login to commentOnly registered users can comment.
Witam , czy warka się udała ?
Cześć,
póki co to wyłącznie sporządzona receptura - warzenie za dwa tygodnie, dam znać :)
Cześć, ok, czekam na wynik ważenia :)
Cześć,
właśnie otworzyłem pierwszą butelkę!

Piwko jest w miarę dobrze zbalansowane. Pierwszy raz warzyłem IPA na wodzie miękkiej i na pewno nie ostatni.
Goryczka jest przyjemna i nie zalegająca - właśnie na tym mi zależało.

Niestety wydaje mi się, że jak na New England - goryczka jest trochę zbyt intensywna. Piwo jest pijalne ale nie ma takiej "soczkowości" - jest trochę wydaje się być "ciężkie".

Przy następnej warce zasyp pozostawię bez zmian ale ilość chmielu na etapie warzenia ograniczę o około połowę.

Warzyłem je na WKPD więc będę miał oficjalną ocenę - zobaczymy na ile będzie zgodna z moim odczuciem :)

pozdrawiam !