Citra single hop Wind
0
15.2

Gravity BLG

100

IBU

---

ABV

---

SRM

Extract

Type

Style

Brewer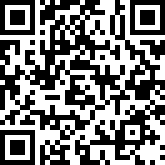 ---
Batch size
22 liter(s)

Expected quantity of finished beer

60 min

Boil time

10 %/h

Evaporation rate

27.8 liter(s)

Boil size

10 %

Boil loss

---

Pre-boil gravity BLG

5 %

Trub loss

0 %

Dry hopping loss
Fermentables
---
| Type | Name | Amount | Yield | EBC |
| --- | --- | --- | --- | --- |
| Liquid Extract | WES ekstrakt słodowy jasny | 3.4 kg 66.7% | 90 % | --- |
| Liquid Extract | wes bursztynowy | 1.7 kg 33.3% | 90 % | --- |
| | Sum | 5.1 kg | | |
Hops
Bitterness ratio

1.47

Very bitter
---
| Use for | Name | Amount | Time | Alpha acid |
| --- | --- | --- | --- | --- |
| Boil | Citra | 50 g | 60 min | 13.5 % |
| Boil | Citra | 50 g | 15 min | 13.5 % |
| Dry Hop | Citra | 100 g | 7 day(s) | 13.5 % |
Yeasts
| Name | Type | Form | Amount | Laboratory |
| --- | --- | --- | --- | --- |
| Safale US-05 | Ale | Dry | 11.5 g | Fermentis |
Discussion
Login to commentOnly registered users can comment.
Mam właśnie zamiar zabrac się za warzenie z ekstraktów IPA i myślałem o jakimś single hop. W związku z tym mam pytanko czy przy zastosowaniu wymienionego wyżej chmielenia dobre to piwo wyszło? Czy ewentualnie w kolejnej warce Kolega by coś zmienił?
Pozdrawiam
Piwo wyszło super. Nic do zmiany. Niedługo chcę je powtórzyć. Szczególnie balans goryczki, słodów i posmaków cytrusowych trafiony. Do tego super piana. Citra jest super na single hop.